Friday, May 15, 2009
10:35 PM |
Posted by Balinda (RebelChick)
|
Edit Post
Well for the life of me it seems I can't find the mojo to tag. So I am just gonna wait it out and when inspiration returns I will pop out some pretties..hopefully anyhow. On top of that, we got adopted by a stray kitten a few months back. I have worked very hard to get him to trust me enough to let me pet him. Well I did it and can even put him in my lap for a few seconds. He loves his head and belly rubbed tremendously. Well that little bugger did a number on me Wednesday night. While on the phone to my hubby, I decided to sit out on the porch and pet the cat. Apparently he didn't think I was petting him enough and bit the fire out of me on my right hand.
All four of his longest teeth right into the meat of the top of my hand right where it's really meaty below the thumb. And on top of that...the little bugger didn't let go right away. But when he did..the blood was gushing a bit (sorry if that grossed ya out) Now it's infected. I took all the precautions and added antibiotic ointments to it. It's some better but if does not continue to get better, I suppose I will go to the quick care office and see if they can look at it. Goodness knows I don't wanna get some weird ailment from it. I watch too much Mystery Diagnosis on the TV...LOL..my imagination can get quite wild if I let it.
Anyhow...I dunno what prompted that story. I don't usually ramble. I have a stash of masks on my desktop and I was too lazy to go get them and upload them from there..so I fiddled around in psp and made this to share. Memorial Day is coming soon, so maybe you will find a good use for it.
So Enjoy! And Download
Here
.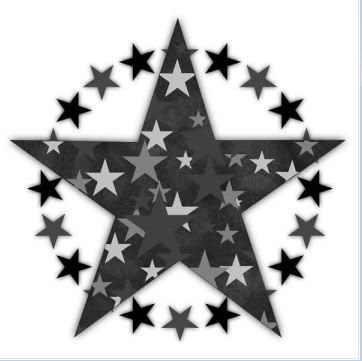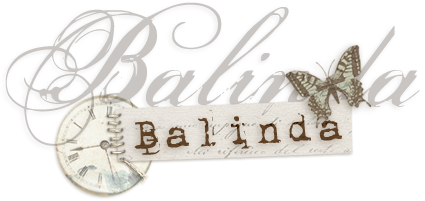 Balinda
has read 0 books toward her goal of 12 books.

About Me
Balinda (RebelChick)

Just an everyday girl trying to find my way in the world to live life fiercely and passionately. I was a signature tagger for several years but art journaling has replaced that passion and it feeds my soul creativiely and spiritually. I also homeschool my DD, scrapbook, play around in photography, spoil my cats and drive my hubby insane on a daily basis. My faith in the Lord helps me juggle all these blessings. I keep this blog because it makes me happy. Sometimes I blog a lot and other times it collects a little dust. Thanks for visiting and being my friend.♥
View my complete profile

My Galleries
Daily Inspirations
Labels

Blog Archive