Friday, February 21, 2014
11:36 PM |
Posted by Balinda (RebelChick)
|
Edit Post
I am super excited to tell you about CryztalRain's newest kit, Inspiration, available at Deviant Scrap! It's been the perfect kit to get me back into the groove of creating pages for my own albums again. It's soft and serene color palette is so very easy to work with and it's diverse and artsy enough to create traditional and art journal pages. Go grab it for your stash of wonderful "go-to" kits here in her shop at Deviant Scrap.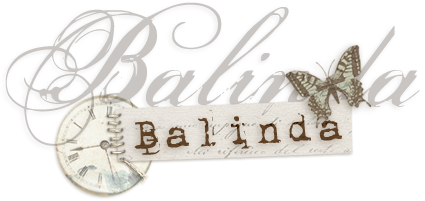 Wednesday, February 5, 2014
1:39 AM |
Posted by Balinda (RebelChick)
|
Edit Post
January 27th.
It's been nine days since that Monday.
Nine days since I could not take it anymore and quit my job.
I feel so foolish in my judgement of thinking someone was my friend. As soon as the new girl W. was hired, I was booted to the curb. All my efforts of being a good coworker and friend went up in smoke. All the days of trying to educate, the extra time that I spent outside of work creating notes for some of the techy stuff and the days I worried over her (F.) and fixed a hot lunch and offered a shoulder to "lean on" were very easy to replace by a fresh face. I wish I could say I did not care but I do. My feelings are very much hurt and like I mentioned earlier, I feel completely stupid in thinking I had a coworker that had become a true friend.
Back track to the Thursday before (Jan. 23) and it's where the beginning of the end truly started...only I did not realize that then. Long story short, F. and I had a difference of opinion of where W. should be trained that day. I felt she was not ready. F felt she was. Because I disagreed, I immediately got branded the B***h of the day. I did offer a sarcastic apology addressing the fact that F. apparently was the only one "allowed" to have a bad day and to do as she wished. The atmosphere was as chilly as the weather the rest of the day. I eventually asked to leave early as we had no customers to warrant 3 employees.
It did not help that later that day I found out that F. had told someone I had already quit. I did go to work (a couple of weeks ago) and did give my notice but I had also asked her to keep that tidbit of info to herself. She promised. What happened in the meantime was that an agreement was made to cut my hours and get a raise.
So here we are again....Monday morning. I was all pleasant and thought things had blown over. People have bad days. Friends take the good with the bad especially when the bad is not very often. Apparently F. was holding a grudge. Short temper, short words and informing me "we" needed to discuss the last time we worked together. I really did try my best but there is only so much a person can take. Grow up! The last straw for me was when I asked about her telling my friend that I had quit...she denied it...to the point that she called that person a liar. Frustration, hurt feelings and just flat out being pissed off hit me all at the same time.
In that instant, I knew my place was home with my daughter being a Mama, catching her up on her home school studies, and being home to keep my house up and be the loving and not exhausted wife that my husband deserves. These are priceless and non material things that a job making minimum wage can never ever compare to. (I took a job making way less that what I am qualified to so to avoid the drama and just work a few hours. I can easily go to work tomorrow with my dialysis experience and phlebotomy license.)
So here I sit....blogging....venting....purging....and getting my life back into a sensible and balanced order. God and family first. Faith that as long as I keep God first, then everything else will fall into place.
Proverbs 3:6 - In all thy ways acknowledge him, and he shall direct thy paths.