Friday, March 27, 2009
9:45 PM |
Posted by Balinda (RebelChick)
|
Edit Post
I have been a by-stander for awhile now, snagging all the wonderfully beautiful and creative shares from all the generous scrappers and designers on the net who chose to share their talent. Back in December I bit the bullet and jumped in head first to the scrappin world myself with my friends Eclipse and Monica. We figured we would share this adventure together and learn from each other along the way. It's been AWESOME to have someone around for the encouragement and the honest critiques...and believe me....it's been brutal a few times...but well worth it =). When we started all this..we thought it would be nice to have our own store "one day". Well "one day" got here alot faster than intended. I have already had many "learning" experiences along this new path and thought it best to go ahead with that plan for that store of ours. And this is where life leads today. In just a few short days, we will open our own store on the net.
I am super excited for us. It will not be the "traditional" store with alot of desingers. It will just be us. I trust both of these ladies more than words can express and I know I have been blessed for all of us to be doing this together.
So that is why my blog has been lacking any activity here lately. I have been working on that and prioritizing my life. Alot of things I had to decide to let go. I watch my daughter and realize that I do not want the first thing to come to mind when she thinks about her Mama is that she sits on the PC all the time. I love the friendships I have made here but it's easy to let your mind go to mush and spend mindless hours in psp/surfing the net/emailing/IM'ing and before you know it...there goes your day. What started out as a few minutes..ended up being half a day or late into the night. So...I guess I should say now that if you are someone/some place I have had to let go...please know that I did it for the love of my family and mostly my daughter and the legacy and memories I will leave her.
Boy...look how I have rambled on here. I don't usually do that. I have my other blog I have not gotton to work on much yet. It was supposed to be my Project 365 Blog...but it's ok..I will get to it ASAP. That will be my blog I will share things with my family etc...but you are free to peek in on it if you would like. This blog I will keep primarily for my scrappin shares and oddball tidbits of trivia.
So, if you are still reading all this...well Bless Your Heart! And have a most tremendously wonderful weekend.
xoxo
RebelChick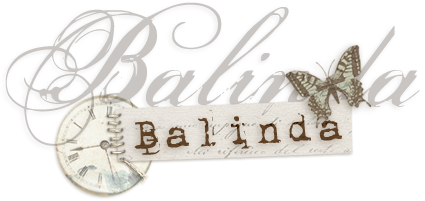 Balinda
has read 0 books toward her goal of 12 books.

About Me
Balinda (RebelChick)

Just an everyday girl trying to find my way in the world to live life fiercely and passionately. I was a signature tagger for several years but art journaling has replaced that passion and it feeds my soul creativiely and spiritually. I also homeschool my DD, scrapbook, play around in photography, spoil my cats and drive my hubby insane on a daily basis. My faith in the Lord helps me juggle all these blessings. I keep this blog because it makes me happy. Sometimes I blog a lot and other times it collects a little dust. Thanks for visiting and being my friend.♥
View my complete profile

My Galleries
Daily Inspirations
Labels

Blog Archive