Tuesday, October 9, 2012
7:11 PM |
Posted by Balinda (RebelChick)
|
Edit Post
Okay, you know you have been there...making deviled eggs or just in a hurry to peel an egg and when you go to peel it half the flippin' egg peels off with the shell or better yet when you crack the darn thing you have to peel the stinkin' shell off in teeny tiny pieces. For me at least it's one of the most aggravating things in life. I mean seriously...it's an egg....throw those babies in the water, boil and peel!!!! Should be easy, right?
Well............NOW IT IS!!!!! I found this recipe, How to Make Perfect Hard Boiled Eggs Without Boiling, just a couple of weeks ago and plopped it onto one of my Pinterest boards. I gave it a go yesterday. It worked like a charm!!!
Here are my eggs before going on the stove.
After following all the instructions, I really was able to peel my perfectly boiled eggs with one hand. I had to in order to take the photo with my iPhone.
So if your boiled eggs looked like a 2 year old peeled them half the time like mine, go give this method a go.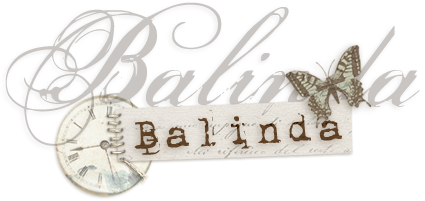 Sunday, October 7, 2012
3:45 PM |
Posted by Balinda (RebelChick)
|
Edit Post
I don't know about you but I just can't believe it's October already. The official start of the holidays for us. Between birthdays and holidays busy does not even describe the chaos that usually encircles our lives this time of year.
But before all that starts my baby girl starts driver's education on Monday with her bestie. I have not let her take it before now because I just didn't think she was ready. In my opinion, just because you hit a certain age does not automatically make you mature enough to drive. She has been a good sport about it all though and if she had taken it sooner she would not be taking it with her friend. I remember getting to take driver's ed as an elective in high school for a $50.00 fee. Nowadays it costs an arm and a leg here in Louisiana.
A $350.00 arm and leg to be exact. My niece lives in a suburb of Ft. Worth and over there it's only going to cost her around $60.00 and she can take her "class work" online. Here Shaina must put in 30 hours of classroom time and 8 hours of behind the wheel time. I really hope that the perils of driving and texting are addressed. This hits close to hope as a good friend of ours just laid her 24 yo son to rest this past Saturday for this very reason.
We also added a new gecko to our family. We have not had much luck with the past two reptiles. The water lizard perished because of shock. We had a flat tire on the way home from getting him and the stress of being in his carton too long before he was in his permanent home with us was just too much.
We then traded him for a bearded dragon. We actually got past the "warranty' period with him and we thought he was doing great. The only problem was that his tank and lights kept Shaina's room incredibly hot so we moved him to the living room. BIG MISTAKE!!! We could not keep him warm enough and he got very lethargic....soooo we moved him back to her room. He perked up immediately and we thought things were fine. Eight days later~DEAD!
My girl was devasted. I was pretty sad too. We invested a lot of time into this little guy and he was great fun to watch.
About 3 weeks ago we went to the pet store to purchase just regular little lizards like we see run around our yard. Instead of those we ended up getting a Crested Gecko.
I introduce to you "Pumpkin".
Last Wednesday I skipped Bible study at church so that me and Shaina could have supper with my son. He has one more year left in college and stays so busy. A sure fire way to see a son is to promise food of any sort so I treated us all to a sit down meal at Cheddar's. It's definitely a favorite place to eat. Good food and affordable! We always go by the pet store when we go to Shreveport so that's what me and Shaina did after we ate. Well...we came home with another gecko. Love these little guys. I am pretty positive this one is a boy. Finger's crossed that Pumpkin is a girl. This fella started out as mine but as of Saturday Shaina has decided to "trade" with me.
I introduce to you "Chevy".
I think the most fun of having 2 geckos is that my DD feels like she has a "hobby" with me. She just got plumb tickled when I bought Chevy. Who would have thought a Mama could bond with her teenage daughter over a reptile? It really goes to show ya that it's just taking the time to be interested in what your kiddo likes to keep that bond and line of communication open.
Well this has been a pretty lengthy post so I will close for now. See ya's on the flipside!!!!