Saturday, March 23, 2013
3:56 PM |
Posted by Balinda (RebelChick)
|
Edit Post
Since my last posting I have been on the phone with AT&T tech support four times and sales once. Tech support sent me to sales because according to them it would be cheaper to run me a new line dedicated to my DSL service over sending out a repair tech which would have cost me over a hundred dollars. I did not need sales at all and the girl I spoke to at sales irritated me so badly that I just ended up telling her I did not need her help because she never could understand what I wanted. I immediately called tech support after that. I spoke a tech guy who then recommended a repair person. He transferred me over and after speaking with him we decided that what was being recommended what NOT what was needed and a waste of money. I thanked him for his honesty and he hooked me back up with another tech person. This time I got a girl. She so far has seemed to save the day. I found out from her that the model modem/router that I just got from them was a bad batch. We did try to trouble shoot it anyhow though. We however decided that I just get a new one sent to me and I send the one I had back. I am now using the new one with no problem what so ever. Fingers crossed that this really is the "fix" that I needed. It's only been just a few days since the I installed the new modem/router.
*I am not sure why no one else ever brought up that problem with the Netgear equipment esp since I had been calling them since January 30th.*
Needless to say it's been a very frustrating time with it all. I did however find time to do a few pages with SherrieJD's newest kit, Oz - The Whole Enchilada. The pieces are also available in smaller separate kits if you just want a few of them and not the whole thing.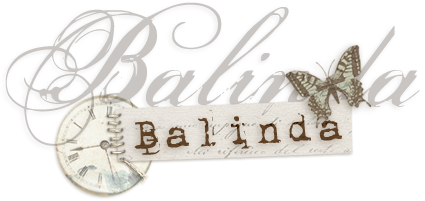 Monday, March 11, 2013
6:44 PM |
Posted by Balinda (RebelChick)
|
Edit Post
It seems like I have been cursed with tech problems for all of this year. I think I have gotten my internet worked out to working properly...big emphasis on "think". I have been getting the blue screen of death on my laptop so even though I don't really want to deal with Windows 8 I have gotten a new laptop. I am currently working from my old one. I just don't want to get stuck where I don't have what I "need" on a working laptop. I am not fond of Windows 8 but I think that's only because it's new and I hate having to learn something new especially when what's old is so familiar and easy. I am also still using my old laptop because I can't get photoshop to work properly. I suscribed to the Adobe Cloud with all the wonderfully different programs at my fingertips to use. I was hoping to have gotten to play with CS5 but CS6 had already been released. It's been a challenge and a bit of a learning curve as I have jumped from CS3. Anyhow..what's not working is that all the blend modes are not showing as available..where as I can jump back on this one and they are all there. --->Mental picture of me wanting to pull my hair out when I am in the middle of a project when I find this out.<--->--->
I think I have chosen a nice laptop though.
This is me channeling my inner nerd and networking the 2 together. It's something I have never done before and it may sound silly but I felt pretty darn smart being able to do. It made file transferring a breeze!!!
I am making the jump up from 4GB of memory and 320 hard drive to the 8GB and 1TB. It's very zippy!!! I am also excited about the Beats Audio. I am seriously thinking of saving up for some Beats headphones. They are pricey but I am told they block out all outside noises. I can totally see myself groovin' to some tunes and art journaling my little heart out. Something I don't seem to be getting to do much of.
Here's a couple pages I have done this year. Click on the image to see the credits in the SGB Gallery.
Thanks for taking a few minutes to visit me!!!