Friday, October 15, 2010
11:26 PM |
Posted by Balinda (RebelChick)
|
Edit Post
If you are like me, you look for everyway that you can to save money these days with the spiraling of gas prices and the cost of just the basics to keep a household running all the while being thankful to not be among the many homeless souls we have here in Land of Plenty that we call America. I do feel blessed to live in this country with all the freedoms we enjoy but sometimes I feel like the "Land of Plenty" refers to the ones that have "plenty more than they really need". So totally out of character I went to a "How to Coupon" Party given by my friend Samantha. Of course I dragged my sidekick and cohort Shane with me
(Shane's a Mama like me,
always strapped for cash)
I mean really what's so glamorous about cutting paper..I don't even do that when I scrapbook..it's all digital. And who really can get $100 worth of groceries for like $25 or for mere pennies like the morning talk shows always show us. Seriously folks...it's great to see someone do that..but who can really do that in real life? So all in all I went thinking it was going to be SUPER LAME~This is ONE time I am glad to say how glad I am that I went and how happy I am that I was ever so WRONG. Couponing has come a long way since the days my oldest was little and I gave it a shot. I learned that you could stack a manufactures coupon with an ecoupon that you load on your shopping card...who would have thought. I don't do any shopping at CVS, RiteAid or Walgreens because we don't have one in our small town and to drive for just one or two items is not cost effective but I learned about CVS ECB's (basically CVS money you get back to shop again) and well just all sorts of things that made me go WOW! So I just completed my 1st trip to CVS but my 3rd real serious coupon adventure.
Here's how I have done so far...
1. Brookshires
Spent $92 ~ Saved $65 ~ total would have been about $157 (numbers were rounded)
I stacked eCoupons with Manufacturers coupons + it helped that the stored triples to 39 cents and doubles and includes up to 50 cents
2. Walmart
Spent $53 ~ Saved $14 ~ total would have been $67 (numbers rounded)
I didn't think it was too shabby since Walmart doesn't double coupons.
3. CVS ~ my first CVS trip ever to try to work the sales to get the most ECB's and split my purchase so that I could collect some and use them in conjunction with my coupons to pay the least amount of money.
I ended up spliting my products into 3 purchases.
1st purchase
~ Paid $24.33 ~ Saved $21.24 ~ would have paid $45.57 ~ I had no CVS money but I did have awesome coupons.
What I got
2 Fun size bags of MM's $1 off/2 bags @1.50 a bag = 2.00
2 Boxes Cinnamon Toast Crunch 2/$6 + $1/2 boxes = 5.00 ( 2 ECB toward next purchase)
1 Colgate Total Advantage toothpaste 2.99 - 1.00 coupon =1.99 ( 2.99 toward next purchase)
1 Revlon lipstick $ 7.89 ~ 2.00 coupon stuck to the lipstick = 5.89 (that was a bonus Ididn't expect)
1 Revlon nail enamel $4.99
Buy the lipstick get the nail polish free
so -4.99 = 7.89 ( 4 ECB toward next purchase since I made a purchse totaling at least $10 and it included a Revlon product)
Purex 3 in 1 laundry sheets ~ 7.99 a piece ~ BOGO free though + 1.00 coupon = 6.99
tax 2.46
2nd purchase
~ Paid $29.99 ~ Saved $22.68 ~ would have paid $52.67 ~ I used the 8.99 ECB's from the previous purchase and matched coupons.
What I got
1 Revlon lipstick $7.89 - the bonus 2.00 off coupon that was stuck to the lipstick = 5.89
1 Revlon nail enamel $4.99 ~
buy the lipstick get nail polish free so
-4.99 ( 4 ECB's toward next purchase since I made a purchase totaling at least $10 and it included a Revlon product)
Colgate Total Advantage toothpaste~2.99 - 1.00 = 1.99 (earns 2.99 ECB's toward next purchase)
2 Covergirl Simply Primers @15.99 apiece = 31.98 - $5 off/2 Covergirl products = 26.98 (earns 6 ECB's toward next purchase)
tax 4.12
3rd purchase
~ Paid $21.25 ~ Saved $28.98 ~ would have paid $50.19 ~ I had 12.99 ECB's and matched coupons.
What I got
Bounty 8 roll pack ~6.99 (reg price 9.99)
average 88 cents a roll
Downy Liquid 51oz size ~ 5.97 - 1.00 off coupon = 4.97
Gain Liquid 100 oz size ~ 10.97 - 1.00 off coupon = 9.97
Charmin ultra soft 16 Big Rolls ~9.99- .25 off coupon = 9.74
tax 2.57
And because I spent $25 on Procter and Gamble products I get $10 back in ECB's toward my next purchase.
So I am quite proud of my purchases. I I had not used my ECB's and coupons I would have spent $148.57. Instead my total spending was $75.57 and may savings was $73.00 and if you add in the 10 ECB I will have to spend like real money next visit that brings my savings up to $83.00.
If I wasn't so tired I would share a photo of all my goodies....I might come back tomorrow when I get some rest and add one to the bottom of the post.
Thanx for popping by!
Balinda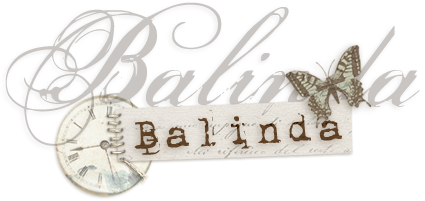 Saturday, October 9, 2010
1:33 AM |
Posted by Balinda (RebelChick)
|
Edit Post
Hello again! Can ya's believe it's October?!?! Insane, isn't it? I couldn't belive it was almost 90 degrees here today. HELLOOOO>>>>Mother Nature....it's autumn...time for some cooler weather..hint, hint! I have spent the last couple of weeks running between the hospitol keeping a check on my Grandfather and keeping my DD transported back and forth to school in a timely manner. She has been a super good sport about all with all the quick meals we have been having. He did get released from the hospitol on Tuesday (5th) and went back to the nursing home but because his legs became retracted from not getting out of bed and being so weak he had to travel by ambulance on a stretcher. I felt so horrible about that. I did however get hospice care started and as it stands now all I need to get done is the Medical Power of Attorney done so that I can "officially" make the decisions in the event I have to deal with someone who is not familiar with the fact that I am the one that handles his decisions for him (and that my Mom and Dad won't make a decision w/o my input anyhow).
I never in my wildest dreams thought I would be doing these things for a Grandparent. I sit with him sometimes and just look at his worn and wrinkled hands and before I know it I have one in my hands caressing it. I guess in a way I am trying to imprint his touch to mine. I will brush his hair, wash his face and tell him how handsome he is. I brag on his sparkly eyes eventhough I know he doesn't see well. Sometimes he understands me and sometimes he doesn't. I find myself wanting to hold him close and just not let go. I know my brothers do not have this bond with him. It's special to just me and him. I had this type of bond with my Grandmother (his wife--these are my father's parents) but she died of CHF quite suddenly and to this day there is not a day that goes by I do not think of her and wish for just 5 more minutes with her. I think sometimes that's why I get so emotional after my visits with him. He is my last living Grandparent. He is a WWII veteran. In his day, he was much of a man. He is my link to my past...to all the stories his memory has robbed him of...the stories that my father never got to hear and the ones I have only heard partial ones of that he never got to fnish for me. I ♥ him.
Ok...gotta change the subject before I get too teary eyed. Last Saturday our youth group had a rummage sale at church. So that is what kept me busy for the better part of last week. We did good and raised almost $800. They worked very hard and the donations of baked goods and items to sell were so appreciated from our church members.
I had a great visit with my friend Ebeth all day yesterday. She treated me to Chinese and helped me hang a couple of pictures on my wall and I helped her get her laptop updated some since I have DSL and she can only get dialup in her area. She popped in again today today and instead of me tidying up my bedroom and doing a good cleaning on my bathroom...I just plopped down in the recliner and visited with her all afternoon again. Unfortunately all that is still waiting on me to do. Where's the cleaning fairy when ya need her? That's on the agenda today along with backing up some scraps and photos on disc before I move them to the external drive.
Well, it looks like I have blogged up a storm on here. Have a fantastic weekend!