Tuesday, May 1, 2012
1:29 AM |
Posted by Balinda (RebelChick)
|
Edit Post
CrackeD Brush and Image Pack and What a Mess Paper Packs are the newest goodies at CryztalRain's Deviant Scrap shop. My Mom was in the hospital when she released her ClockWorx Brush and Image Pack and Banners Brush and Image Pack so I was glad I could use them for the following pages for my journal. I am beyond pleased with how they turned out.
If you create anything using these products feel free to link me up to them. I love to be inspired by other artsy folks. Click on the images to be taken to the gallery to see the full credits.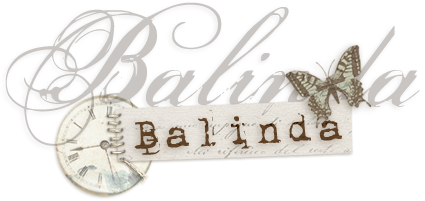 Balinda
has read 0 books toward her goal of 12 books.

About Me
Balinda (RebelChick)

Just an everyday girl trying to find my way in the world to live life fiercely and passionately. I was a signature tagger for several years but art journaling has replaced that passion and it feeds my soul creativiely and spiritually. I also homeschool my DD, scrapbook, play around in photography, spoil my cats and drive my hubby insane on a daily basis. My faith in the Lord helps me juggle all these blessings. I keep this blog because it makes me happy. Sometimes I blog a lot and other times it collects a little dust. Thanks for visiting and being my friend.♥
View my complete profile

My Galleries
Daily Inspirations
Labels

Blog Archive