Tuesday, September 13, 2011
8:02 PM |
Posted by Balinda (RebelChick)
|
Edit Post
I have been having a bit of an anti-computer mood this past week or so. I get to feeling from time to time that so much time is spent on a piece of technology that I forget to live in the "here and now." I have been evaluating a lot of things I do online and putting them into the list of either (1) it enhances/or brings pleasure to my life or (2) it's a total time waster and I am missing out with time with my family etc. and well some things fall into (3) I really love it want to keep it...but how do I find the time for it and give it my best?
Oh what to do?!?!?!?!?!?!? I didn't stress over any of it today though...well not too much anyhow. I got messy and did the journal prompt on the Art Squared blog ~ #5 Wings.
It was oh so enjoyable...took me all day in between doing all the other stuff I needed to do. Tried some things I liked to do again....and things I want to avoid. Gotta practice placing my journal more at an angle though for when I want my my text to follow in more of a straight line. But it is what it is, right?
Thanks bunches for popping by and taking a peek!!!!
Leaving comments will definitely get you a visit from me on yours =D.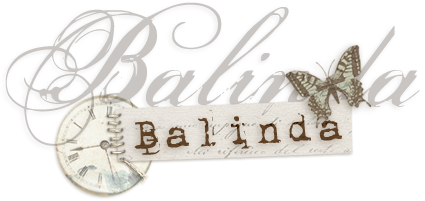 Sunday, September 11, 2011
12:01 AM |
Posted by Balinda (RebelChick)
|
Edit Post
It has been one LONG week!!! With last Monday being Labor Day, I let DD have the day off from school and stay over at her dad's house, so we were already going to be playing "catch-up" for that day. We then had hair appt. for Thursday at 10 am. I figured since it was early we could go, grab a quick lunch and be home to do the day's assignments. DID NOT HAPPEN. The stylist was late, if she didn't cut hair so good, I would not have stayed. I then spent too much time at the book store looking for a study guide and then it was next door to the Old Navy for a pair of jeans and a little jacket for each of us. By the time we had lunch it was 2:30 so we splurged at Red Lobster and brought home left overs for supper. We finally made it through the door at 4:30. I don't know why we were both so tired but we immediately put on our pj's and by 5:30 we were sound asleep. We did wake up a couple of hours later and snacked on those left overs but then it was back to bed.
I must say though that I am very proud of my DD. She finished all her assignments I gave her this week. And did quite well on all of them.
It has been on my mind for a couple of weeks to do a journal page for 9/11. It has taken me a little bit to gather the images that felt just right to me. I wasn't exactly sure which way the page would go but I did want it to reflect that as a nation, this tragedy DID NOT defeat us.
I did not know anyone personally that died that day. And much like everyone else, I can recall the exact moment I heard the news. And the job I had at the time (dialysis tech) there were plenty of tv's to bombard us with the images of such a bold terrorism attack. How can people hate so much that they would be willing to die themselves? So many brave souls running to help and perished while doing so.
My heart continues to ache for them.
Since that day I have had friends and family in the military.
Both my grandfathers served in WW2 for the freedoms we enjoy today. I never spoke them about this day but can only imagine how their heart sank. The last tragedy of this scope was Pearl Harbor.
And just like that day in history~this was an act of war.
Our country will never be the same ever again. The sense of peace will never be completely felt.
But we can rejoice that as a country we are rising from the ashes and not letting fear of terrorism keep us from being a proud democracy that enjoys freedoms that some countries only dream of.
GOD BLESS THE USA!!!!!!