Monday, February 11, 2013
10:57 PM |
Posted by Balinda (RebelChick)
|
Edit Post
Adjustment is hard. I never knew how used I was to not having a time clock to punch into daily. It's not like I sat around and ate bon-bons everyday. November 2012 I started a part-time job. It started out as just two days a week and has now jumped to three. Sadly just six weeks after starting my boss's wife passed away (quite suddenly). Three days may not sound like a lot to some people but with homeschooling duties and church activities, it becomes a balancing act. My boss is a member of my Sunday school class and very much understands my other commitments and hired me on knowing them. God has blessed me but at the same time challenged me with learning how to balance my time.
It has come a big blessing that half of the store I work in is a jewelry store. The other half is a Radio Shack and we also process bill payments. The Youth Minister at church has been doing lessons on "Pure Love" and what it means to remain pure until marriage. The lessons included both physical and spiritual repercussions. My boss has been very generous and donated the rings for the Purity/True Love Waits Banquet we are giving the teens. It was never really an issue when I was growing up but it seems now that kids have sex like its no more important than changing into clean underwear. I have studied a LOT of purity type ceremonies where the girl makes a promise to her physical father here on earth and that is not the way we are conducting ours. It's a promise made to our Heavenly Father and the parents are here to support the decision. Will some make a mistake? I am sure they will. I have discussed this with my DD. Bottom line is that it will be okay and that God will forgive if forgiveness is prayed for. Start the next day anew with a renewed commitment. I am proud of her for deciding that she wanted to take part in the ceremony and taking a stand that is not the norm these days.
A big event like that required dress shopping. It's a much bigger deal for two of them since they are homeschooled and don't go to proms and other school type dances. I had so much fun with them and the other mom that was with me just watching the excitement of picking them out and trying on all the pretties. The big event is this weekend....please pray for all of our young people as they embark on this stance. No need for names, God knows who they are. ♥
On a much sadder note, it was heartbreaking to hear about all the bad weather during this past week. The DH got the call Sunday evening to go do storm work in Hattiesburg, MS after the tornado that plowed through them. I watched some of the video of the tornado and I just cannot understand why normal (not weathermen or stormchasers) DO NOT get off the road and find cover. So I am not sure when we will see him again...hopefully he will be home by Saturday for the banquet.
And on that note I bid you a goodnight, work is waiting in the am.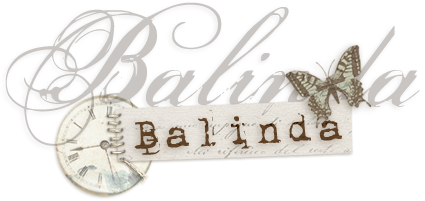 Balinda
has read 0 books toward her goal of 12 books.

About Me
Balinda (RebelChick)

Just an everyday girl trying to find my way in the world to live life fiercely and passionately. I was a signature tagger for several years but art journaling has replaced that passion and it feeds my soul creativiely and spiritually. I also homeschool my DD, scrapbook, play around in photography, spoil my cats and drive my hubby insane on a daily basis. My faith in the Lord helps me juggle all these blessings. I keep this blog because it makes me happy. Sometimes I blog a lot and other times it collects a little dust. Thanks for visiting and being my friend.♥
View my complete profile

My Galleries
Daily Inspirations
Labels

Blog Archive