Thursday, June 9, 2011
12:17 AM |
Posted by Balinda (RebelChick)
|
Edit Post
The husband came home in the early hours of last Friday morning and it's seems in no time flat he is gone again. I hate his job but it's an evil we must endure. I have had some pretty busy weeks but then again who hasn't?
I have been able to squeeze in some time to meet Tracie Stroud from Scrap Orchard. I became a fan of her's on FB over a year ago and through there and friending her on her personal FB we realized we lived only 30 mins apart. You would think that getting together would be easy but trying to coordinate kiddos, church etc we only recently made a "real" effort. She truly was as sweet and kind as I imagined she would be. It's one of those rare things where you meet someone who really does not feel a stranger. No awkward pauses. We could have chatted for hours if we had not had our kiddo's with us. Even my 15 yo DD was getting restless.
We were giving the thumbs up that we both ended up not being weird serial killers. I am looking forward to many more lunch/play dates.
I have been putting off getting a new pair of glasses for oh about 3 years but over the past 6 months my vision up close has went to crap. I told the hubby that when I got new glasses I was gonna get prescription sunglasses also. The more I thought about it though I came to the conclusion that contacts would be better. Only thing though is that I have a huge fear of poking foreign objects actually on my eyeball. It just defies logic to me. But it's the cheaper alternative. My DD needed an new rx for her eyes also. She wanted to try contacts again. She tried for ONE day last year but of course Mom is doing it so it's an appealing alternative again. We have been wearing them for a little over a week and we both love them. I however only wear one in my left eye. It's kinda weird but it makes the supply of contacts last twice as long so I am very cool with that.
And here she is after her success in getting those buggers into the eyes correctly. She is beautiful with glasses but I am so excited to be able to see her eyes instead of the frame of her glasses. I was also excited that she liked them because she went to
Survivor Youth Camp
this past weekend. I will have to share more about that when I get the pics of her finally back home off of my phone.
That's just a little bit of a catch up on my news. Catch ya's on the flip side!!!!
Balinda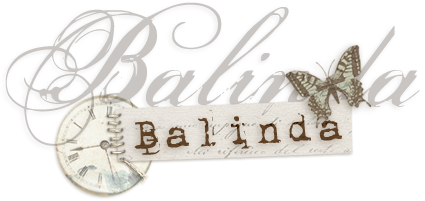 Balinda
has read 0 books toward her goal of 12 books.

About Me
Balinda (RebelChick)

Just an everyday girl trying to find my way in the world to live life fiercely and passionately. I was a signature tagger for several years but art journaling has replaced that passion and it feeds my soul creativiely and spiritually. I also homeschool my DD, scrapbook, play around in photography, spoil my cats and drive my hubby insane on a daily basis. My faith in the Lord helps me juggle all these blessings. I keep this blog because it makes me happy. Sometimes I blog a lot and other times it collects a little dust. Thanks for visiting and being my friend.♥
View my complete profile

My Galleries
Daily Inspirations
Labels

Blog Archive