Friday, December 31, 2010
6:07 PM |
Posted by Balinda (RebelChick)
|
Edit Post
I didn't blog last month cuz I just wanted to focus on family. December ended up being a very emotional month for me and my kids. My Grandmother (I called her Mamaw) died on December 10th, 1995. It's such a bittersweet time of year because it always feels like it was yesterday. I was 7 months pregnant with my DD and it breaks my heart so that they never knew each other.
December 11th marks my Mama's birthday day. No matter how sad I feel I always make sure she gets to celebrate her day. She so deserves it. This year things got done a bit different. We have now named December "Merry Birthday" month for her. I wanted to make sure she got tons of goodies and luvin's all month long. She has just been working so hard lately and I just wanted her to know just how much I ♥ her. I had gotton me a shark mop during a black friday sale and decided to gift her with it and you would have thought I had given her the moon. She told me she had been shopping for one herself. So "YAYYYY ME!" And then throughout the month she got little gifts like gloves, a slice cutter, some thermal shirts for work, a little cross to hang in her car..those sorta things. She was very spoiled by the time things were done.
December 9th marked a funeral for 2 of my kids friends. In a tragic accident the truck rolled and hit a tree head on killing them both instantly. The mother to one of the boys is my DD's math teacher at school. He would have graduated this year and the other had only graduated last year. Both were good boys. The day of the service~which was held in the school gym~it was standing room only and we were standing. My DD had a bit of a breakdown afterwards and was worried about something happening to her brother. They may fight like mad but this child would be devastated w/o him. All month long all I could think when I had my kids near was what a lucky Mama I am to be able to touch, hug, and tell my babies how much I ♥ them. Time with a loved one is never guaranteed and it doesn't follow the natural flow of life to have to bury a child.
This video was done by a young lady by the name of Jordan Miller. RIP Trent Mann and Ethan "Pudge" Urda. God blessed you with us and now you are home with Him.
Decenber has had it's ups though. We have done the usual baking, shopping, wrapping and ripping open of presents at Christmas and all around ate too much to boot.
I got invited to a scrapbook crop and of course all were traditional scrappers except me. I loved being able to just open my few supplies (laptop and EHD) get straight to work. The others never got around to scrapping a thing while I at least got one page almost finished. Still need to title it and journal and I will be done. That was an accomplishment esp since I have not scrapped a single page in MONTHS. It was just what I needed to jump start my creativity.
I am definitely back on the wagon to regularly posting so I be on the lookout for lotsa new gossip and eye candy with new LO's, Couponing deals find and my Project 365 I am embarking upon again.
Till next time!
Balinda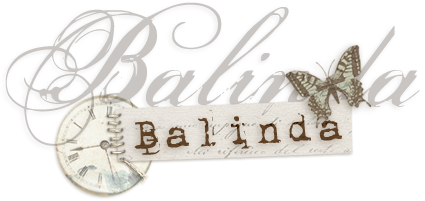 Sunday, December 5, 2010
3:58 PM |
Posted by Balinda (RebelChick)
|
Edit Post
As much as I love blogging, I cannot believe that I have neglected mine so terribly but I have taken some time to be tech free in a way and about the only thing I have kept current with has been FB and emails.
I was blessed with a most wonderful Thanksgiving ever! Really reconnected with old friends and my husband was the sweetest and most helpful thing ever. This was the very first year that he really "got" how much work goes into a holiday meal. He helped me brine our turkey and even took over some of my easy dessert making. And not to brag on myself but I do believe the cornbread dressing I made this year was some of the best I have ever made.
I didn't go out and do any black friday shopping, me and the hubby just piddled about the house~in fact, I stayed in my pj's all day and we watched movies and ate leftovers~ummm yummmmy~
I have been trying to hone my coupon shopping skills though. I really wanna be one of those crazy coupon ladies with stockpiles of stuff for her family. I am 3 months into and have a very small stock pile of goodies. I do really good at the drugstores (Wags, CVS and Rite-Aid) and I do better at Target than I do Walmart. My big challenge now is to bring the food bill down lower~I have figured out that our local grocery marks down meat between 8 and 9 am and to keep watching the sales and matching coupons to stockpile me up some of my basics that I use everyday.
I did fall off the wagon on my Project 365 but I picked it back up December 1st. Whether I get everyday next year or not will be ok~just doing the project keeps me focused on practicing my photography and grabbing the everyday moments. When I didn't do it, I hardly picked up my camera....not a good think at all!!!
I did indulge in a new Christmas centerpiece for our dining table last Friday. I wasn't sure if I would really and I don't~I LOVE IT! I like that it's on a pedestal to give it some height and it has some english ivy (fake of course) to contrast with the different reds of the berries.
I will be back soon with more pics.