9:32 PM |
Posted by Balinda (RebelChick)
|
Edit Post
We flew through last week like a tornado. I was acutely aware that it was the last week of summer and more than excited to welcome autumn. It however has yet to bring relief in the form of cooler weather. >very sad face<
Last Thursday was salon day again-->all fancy sounding<--the normal lingo around our house is haircut day...cuz by golly it's time to get that hair cut out of the eyes. I am mostly happy with my cut. Mostly means my stylist got the front right and not too short around my face but an epic fail with how she cut the back. Huge note to self....bring more photos. She has been cutting and styling my hair for a year and half now and each time I have to remind her to not cut too short. She however did an AMAZING job on my DD's hair. She wanted her's to have an edgy rocker chick look and that's exactly what she got. All in all I can't complain.
After lunch we tackled the dr. appt. I had made for DD. School work has always been a struggle. The environment at public school ended up being a negative and toxic force in her life. I can say though that for the most part her teachers worked hand in hand with me to help with DD's studies. I have been home schooling for a year and a half. I thought that more one on one time would help her. I had pursued all avenues and the only one left that I did not want to face was testing her for ADD. She is not hyper so not ADHD. Forms had to be filled out. People tracked down to help fill them out. Forms delivered. Wait. Wait. Wait. A call for an appt. to see the dr. finally comes.
End result. Yes for ADD.
Fast forward. Only 3 days on her meds and she has worked independently which she just does not do well and she has worked ahead of her schedule. She expressed to me that it just makes sense to her now. I can not even express in words how excited I am that my sweet teenager is now able to be successful in her studies.
I was able to squeeze in a page created from a prompt on the Art Journal Caravan at SBG. I am a little ..ok A LOT...behind but that's ok. The image will be linked for full credits. Just Click on it.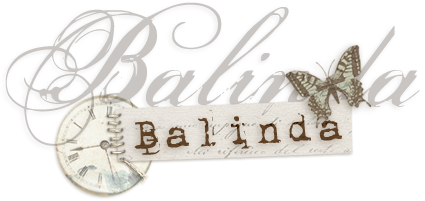 Balinda
has read 0 books toward her goal of 12 books.

About Me
Balinda (RebelChick)

Just an everyday girl trying to find my way in the world to live life fiercely and passionately. I was a signature tagger for several years but art journaling has replaced that passion and it feeds my soul creativiely and spiritually. I also homeschool my DD, scrapbook, play around in photography, spoil my cats and drive my hubby insane on a daily basis. My faith in the Lord helps me juggle all these blessings. I keep this blog because it makes me happy. Sometimes I blog a lot and other times it collects a little dust. Thanks for visiting and being my friend.♥
View my complete profile

My Galleries
Daily Inspirations
Labels

Blog Archive