8:43 PM |
Posted by Balinda (RebelChick)
|
Edit Post
It has been quite the exhausting week! Not to mention emotional and downright scary with the horrible storm that has blown through the southern United States. We got the IOWA test done and out of the way. Now we just wait for the results to see what we might need to work a bit harder on or where we can continue to work at a steady pace or even work on a more advanced level.
On Tuesday night we got hit pretty hard with that storm that blew through. I was lucky and never lost power but we had quite a few tornados confirmed around the area. One of the worst things ever is a night time tornado. You can't see them. But if you have never been in one the experience is quite un-nerving and not anything you want to do again. As I am here at home that Tuesday, the DH was on his way from Missouri to Russelville, Arkansas with some other crews in preparation for storm cleanup and to get power back to people as quickly as possible. I was doing my best to monitor the weather reports along his route and keep him updated via text messages. Wednesday morning they got up and got sent to Hot Springs. This morning at breakfast they were told to load up go to to Alabama. They are in Bessemer, Alabama at the moment. No motel to stay in and thank goodness no tents either because he has had to do that a time or two. There's 18 wheeler trailers set up with bunk beds and air conditioning. There's a trailer for showers and he said some lady came and got his clothes to wash. Fingers crossed that they come back. There's alot of men there and things do get lost and mixed up. He will know tomorrow where exactly he will be working but since that seems to be a suburb or something of Birmingham I am sure it will be around there.
We must continue to pray for the people affected by this killer storm and for the men and women who are working and volunteering to get them back on their feet and basic services restored.
Since Shaina didn't really have an Easter break like public school I arranged for her to catch a ride with my brother back to Texas when his hitch ended this time. He works on a drilling rig. Not sure what his position is but he gets to sit in a little room and monitor guages etc. She will come back this coming Thursday when he comes back. This is actually a big deal because I have never let her stay with my brother. He is remarried. But not even when he was married to his first wife. She had a pain pill addiction and there was no way I was letting my babies stay over. In fact, I ended up with his kids at my house for that very reason. I spoke to her earlier and so far so good. She is having a great time.
Thanks for peeking in on me!!! I really do appreciate all the visits!
Balinda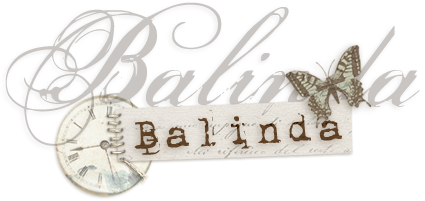 Balinda
has read 0 books toward her goal of 12 books.

About Me
Balinda (RebelChick)

Just an everyday girl trying to find my way in the world to live life fiercely and passionately. I was a signature tagger for several years but art journaling has replaced that passion and it feeds my soul creativiely and spiritually. I also homeschool my DD, scrapbook, play around in photography, spoil my cats and drive my hubby insane on a daily basis. My faith in the Lord helps me juggle all these blessings. I keep this blog because it makes me happy. Sometimes I blog a lot and other times it collects a little dust. Thanks for visiting and being my friend.♥
View my complete profile

My Galleries
Daily Inspirations
Labels

Blog Archive