Wednesday, July 8, 2009
10:43 AM |
Posted by Balinda (RebelChick)
|
Edit Post
I got a new laptop about 3 months or so ago and have had the hardest time making the transition to not only from desktop to laptop but from Windows XP to Vistsa 64. First off I was very disappointed it would not run Eye Candy 3 >BIG SAD FACE<>
My other big heartbreak and aggravation has been unzipping files. On my XP I could unzip multiple files at once and even on my hubby's Vista desktoop I could get the fly out menu to unzip my multiple files into their own folders. NOT so on here. So I have been downloading stuff to my external drive and taking it to my desktop and unzipping there. Just a pain in the rear. Well NOT ANYMORE!!! I have found this handy little FREEWARE program that unzips multiple files for ya lickety split if you download alot. I say found..it was recommended by someone else to unzip files in another forum but did not impart any info on it. So I just took a chance and tried. I am glad I did.
All ya do is locate the folder that you have your zips/rars in. It automatically detects them and pops them into a list for unzipping. NO work your your part at all. Click start and it it goes to work for ya. Easy Peasy!
I went the the VIEW>Options button and set mine up to delete the zip for me. That is just my preference.
I LUV IT! I LUV IT! I LUV IT!
Did I say I Luved It! LOL!
It's called UnzipThemAll and will unzip zips and rar files...even the pw protected ones.
Have a Fantastic Hump Day!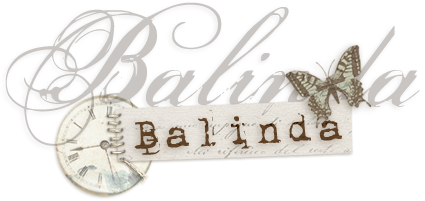 Balinda
has read 0 books toward her goal of 12 books.

About Me
Balinda (RebelChick)

Just an everyday girl trying to find my way in the world to live life fiercely and passionately. I was a signature tagger for several years but art journaling has replaced that passion and it feeds my soul creativiely and spiritually. I also homeschool my DD, scrapbook, play around in photography, spoil my cats and drive my hubby insane on a daily basis. My faith in the Lord helps me juggle all these blessings. I keep this blog because it makes me happy. Sometimes I blog a lot and other times it collects a little dust. Thanks for visiting and being my friend.♥
View my complete profile

My Galleries
Daily Inspirations
Labels

Blog Archive