Friday, January 24, 2014
9:37 PM |
Posted by Balinda (RebelChick)
|
Edit Post
So far, Operation "Check the Mail Daily" has been pretty successful. There's only been a few days that I have not checked it but it was because of rain or laziness, not because of the "dread." I have my "tax" box all ready for all the documents needed that have yet to come in the mail for the loveliness of tax season. This season is going to be complicated with the Obamacare going into effect - but that's a whole other story........
Another hurdle I have been working on has been work. I don't have a hard job. It's mostly just customer service which I can do in spades. It's the time invested. I went back to work November 1st, 2012 on a part-time basis. Part time as in 2 days a week. Six weeks into the job my bosses wife passed away and less than 2 weeks after that one of the other employee's had a head on collision on the way to work. He survived but was set to be out of work for months (and never returned). There were only 4 employees to start with and that included me. I then started working 3 days a week...Tuesday, Wednesday and Thursday. In between all of this, I was "trying" to homeschool. Another girl was hired in January...she immediately started having health problems, was very unreliable, quit in April (I think). That put us back to 3. Another girl who had been there 3 years quit in July. Down to 2 of us. Me and the bosses daughter. The girl that quit because of health problems came back...issues resolved and another girl was hired but only worked from July to September. Throw in me not working at all in August because of my Dad's health scare, and the fact that the bosses daughter left to go on maternity leave as soon as I came back. Work was a hot mess! The holidays were horrendous to work because the boss man did not hire any holiday help...so no days off.....not happy. The home school scenario...well....not much of it was happening....the house for the most part stayed cleaned but what did it matter...I was too exhausted to enjoy it or my family.
Two weeks ago, I had just had it. My daughter needed me, my husband deserved me not being so exhausted when he was home and I deserved to not feel so completely drained all the time, so I returned to work and gave the boss my notice. It was emotional, but it was also a decision I had prayed over...A LOT! We have since come to a compromise. I will work 2 days a week and I got a raise. Also another employee was hired to work full time and she started this past Monday. She seems nice. I hope she stays.
After the emotional breakdown with work, I now start my day off with my favorite cup. It's my favorite because of the little saying on the inside of the rim and it doesn't hurt that it the perfect size for hot chocolate. YUM!!!! Add to that my daily devotional each morning and the fact that I know in February I will have more time to devote to my family, my nerves have calmed down tremendously.
Why do we as women think we can be Wonder Woman? Why does it take getting to the edge of an emotional breakdown before we tell the world to "back off"!?!?!?!?!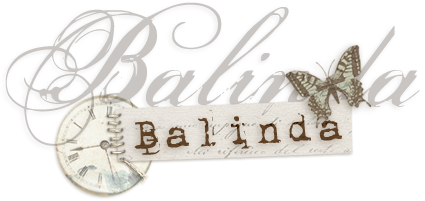 Thursday, January 9, 2014
1:22 AM |
Posted by Balinda (RebelChick)
|
Edit Post
Happy New Year!
As I watched the last sunset of 2013, I was reminded of God's blessings and the grace he has shown me and mine over the past year. It was not without hardship by no means, but faith is what has brought us through and will continue to carry us through the coming year (and many more).
After standing in awe of the beauty of a simple sunset and watching as the darkness fell as the day slipped away, I was reminded by my daughter that we had plans to go see the midnight showing of The Hobbit. After working all day I definitely had to take a nap before going. I so wanted to back out of it but I made my daughter a promise that I had to keep. It would have been so very nice to have had the hubby go with us (he would have been doing the driving) but he was out of town for work so we just exchanged midnight text messages. Just another day as the wife of a lineman.
The movie was LONG but quite wonderful in our opinions. It does leave you with a cliff hanger and wishing the movie could continue on. That is the whole point I suppose, suck you in so that you will come to the third installment of the series of movies. Consider me "sucked in". LOL!
Of course after a 2 and half hour movie, what girl does not have to go to the rest room? Apparently we were the LAST ones still in the movies...my lonely little car was the only one still in the parking lot. It was freaky and a bit scary walking out. We did.....really fast and huddled up together and got into the car in Flash Gordon speed.
Breakfast was at the IHOP one block over and after the hour drive back home it was almost 4 a.m. It was all worth it to see my daughter smile and know that her Mama keeps her promises. My son was invited to go with us but he had his own plans and from the photos posted on FB, I see that he had a great time bringing in the new year.
And on that note, I will quit bending your ear and with the most sincerest wishes that you have a year filled with blessings.♥
And my God
will supply every need of yours
according to his riches in glory in Christ Jesus. (ESV) Philippians 4:19