Sunday, November 30, 2014
10:06 PM |
Posted by Balinda (RebelChick)
|
Edit Post
Tangie Baxter introduced me to art journaling in 2010 with her first Art Journal Caravan. I thought I was in sheer heaven. I had never heard of nor seen anything like it before. My scrapbook experience was based in the traditional paper style of scrapping with all things archival and safe for the next thousand years. My digital experience was in Paint Shop Pro creating signature tags. Art journaling was the perfect blend of both. I could scrapbook or art journal all digital, all mixed media or combine the two. Happy, Happy, Joy, Joy!!!! Four years of being a part of Tangie's Art Journal Caravan has taught me that it's up to me to make time to create and very acceptable to express my feelings through my art. Creatively my world was wide open and this led me to stumble upon a little store called Deviant Scrap recently renamed Mischief Circus with so many different styles of mixed media and digital journaling. The designers are beyond stellar and the gallery will take your breath away with all the artsy inspiration!!
Each year since the Art Journal Caravan Tangie has organized a yearly book project. This year's theme was Not all those who Wander are Lost which fit into the yearly caravan theme. I honestly had NO idea what direction my page would take but after looking through my gallery over at Mischief Circus I decided I wanted to do a series of pages using this fabulous little sky pirate.
She looks so adventurous and bold and that's how I want to be in real life and most especially creatively. NO HOLDING BACK! Wandering purposely and enjoying things as they come, thus the title "Wanderer". I am thinking one more will come to complete the series. I will then treat myself and print them for the corner of the living room I have claimed as my artsy spot or either my bedroom so I can wake up each morning with reminders to enjoy the ride. Click >HERE< view all the credits. Here is a peek at the first piece titled "The Journey is the Destination".
The theme going into this one was Passport Dreaming.
Where will your journeys take you?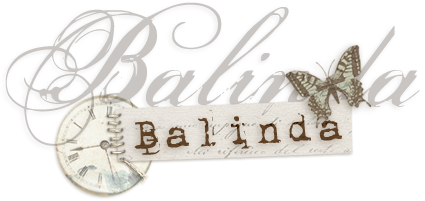 Saturday, November 22, 2014
9:02 PM |
Posted by Balinda (RebelChick)
|
Edit Post
I never expected that after my last posting that I would take so long to post again but that's what happens when the husband "shares" his cold. The horrid awful thing about it though was that I nursed my daughter through hers and I did not get sick. I have taught her well the "rules of quarantine" for our home. I have the unfortunate luck that when I get sick....I get REALLY sick!!! Seriously....death bed sick!! My husband failed to really realize that. I loved on him by cooking homemade tomato soup, ooey gooey grilled cheese sandwiches, bag fulls of medications all the while trying to keep a safe buffer zone. He did not follow the rules of "no touch". Not only did he not follow that rule, he expressed his gratitude for all the comfort I lovingly provided by sharing big hugs and kisses on the cheek....several times.....and yes.....me screaming like he had the ebola virus to get away and love me from afar.
Sooooo.....I got caught with a cold BIG time and then with the weather changing add some sinus headaches to the mix and I have been pretty non-functional for 3 weeks. I am very much grateful that I have been feeling good enough to get up piddle about some again.
In between feeling alive and dead I was able to get the creative juices flowing and created this page using CryztalRain's Edgar Allan Poe kit from Micheif Circus. I totally did not see this one evolving until I was halfway through because I so wanted to do more of a haunting spooky type page but as all you art journalers know......we create the way our heart leads us. I still love it even though it's not what I set out to create.
The quote reads Love is a Battlefield • Heartache to Heartache We Stand • Love is a Battlefield inspired by Pat Benatar and the font used is Telescoping by Tangie Baxter.
I will leave you with this beautiful ballad and who knows...it might inspire you also. ♥