Saturday, August 13, 2011
8:34 PM |
Posted by Balinda (RebelChick)
|
Edit Post
It's just really hard to believe that Congress cannot get it's act together and balance a budget.
If there is no money to spend well don't spend it. I have listened to the bickering about it on
TV until I finally just turned it off for over over week. Through the carelessness of our political leadership
the United States has lost it's Triple A credit rating. The Dow has been bouncing up and down worse than a rubber ball and the morals of our country seems to be slipping away faster than the sand through and hour glass. I worry about my mother's 401k and I worry that me and my husband don't even have a retirement plan. I worry about my kids and how are they even to afford the day to day living.
I can only put my faith in God and pray daily that we can survive these turbulent times and maybe live to see a brighter day. With all this in mind this is the art journal page I made this week. There's to be a second part to it but that's for next week.
I was the appointed photographer at my brother's wedding this morning. It was not a fancy affair. Family only, outdoors and casual dress to Sunday best if you wanted.
Out of all the 450 photo's I took this was my very favorite one and I was very lucky to get it. They don't even know I took it.....yet anyway..LOL!
I used M4H's First Kiss action on it from her Love Bird's collection. I wanted it to have a bit of a retro feel but not too much.
My Dad took the casual route and my Mama took the Sunday best route. =D
This week also finished up our first week of home school. A super big success. It was a lot of redoing assignments, sometimes me being very stern and unyielding and other times being the cheer leader. It's been hard and easy all at the same time. But I can say without a doubt it's the best thing I ever did for my daughter.
Thanks for taking a peek in with me today!
Balinda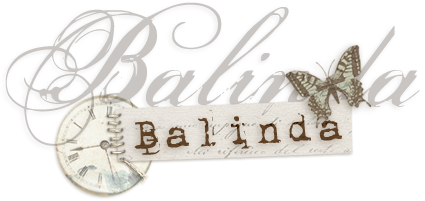 Balinda
has read 0 books toward her goal of 12 books.

About Me
Balinda (RebelChick)

Just an everyday girl trying to find my way in the world to live life fiercely and passionately. I was a signature tagger for several years but art journaling has replaced that passion and it feeds my soul creativiely and spiritually. I also homeschool my DD, scrapbook, play around in photography, spoil my cats and drive my hubby insane on a daily basis. My faith in the Lord helps me juggle all these blessings. I keep this blog because it makes me happy. Sometimes I blog a lot and other times it collects a little dust. Thanks for visiting and being my friend.♥
View my complete profile

My Galleries
Daily Inspirations
Labels

Blog Archive