Sunday, May 24, 2009
10:25 PM |
Posted by Balinda (RebelChick)
|
Edit Post
Happy Memorial Day Everyone.
Here is a little something from me to you in honor of this event.
I do want to take a minute and remind ya's that this is not just a weekend/day for cookouts and swim parties..but a day to honor all who have given their lives serving this wonderful country we live in. Which is why I named my kit...Don't Forget...Don't forget that our freedoms have not come without sacrifice. This is my small way this holiday to share and be thankful for all that we are blessed with by living in the United States.
Now on to the goods...available in both tagger and full size. Not all items are shown in the preview. I do so hope that you enjoy!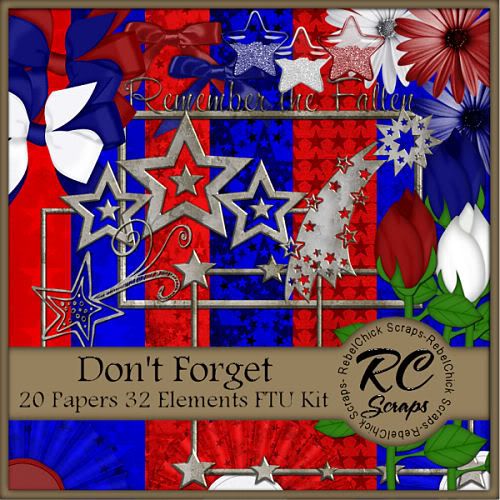 Download Tagger Sized
HERE
Download Full Size (large downloads)
Elements
Papers