Thursday, November 19, 2009
7:48 PM |
Posted by Balinda (RebelChick)
|
Edit Post
I have a new tag tutorial using the fabby art of
Zindy Zone
and the beautiful scrapkit Twilight by
Rachel
.
Click on the tag to see it full size. Go
here
to try the tutorial.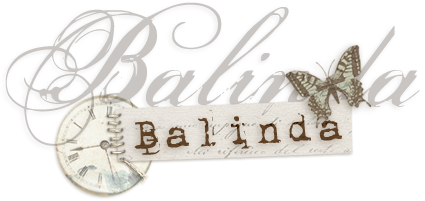 Wednesday, November 18, 2009
6:28 PM |
Posted by Balinda (RebelChick)
|
Edit Post
It's been over a month since I have blogged. Well, real life happens and you just get side-tracked. On October 30th, my Papaw fell for the 3rd time in a week here at home with me. I knew then that he could not continue to live with me. This is on top of his progressing dementia and alzheimer's. He was very active at night and I could not stay up with him 24/7 as what it turned out that was needed for him. With a heavy heart he is now living in the Retirement Home here in our town. One day he understands that he is there to stay and other days he doesn't and cries to come home. Or I should say to go back to live with Ricky's parents (my hubby). The sad part of that is that he was living with me and my hubby....and the people he is referring to are deceased. =( It's definitely and adventure and not a boring visit when I go see him. I am seriously contemplating keeping a journal of all his stories and my adventures during our visits. On the up side..he does have his good days and does know who the family is when they come. On the 12th, the Retirement home had a Thanksgiving dinner for the residents and their families. We both ate until we were as full as ticks.
This Friday he has day surgery. I am still trying to sort out how I am going to meet him at the hospitol at 6:30 and then get my daughter to school all at the same time. It's looking like my daughter will just have to get up a bit earlier...well a lot earlier than normal. She doesn't want to go to her fathers the night before =. It will work out I am sure, I have put it in God's hands to make sure everything works out where I am where I need to be when I need to be there.
On the up side...I am getting back in gear with my psp and digiscrapping. I am excited for the holiday season..it will give me lots of scrapbook photo opportunities and tons of reasons to bake all kinds of sweet goodies.
And on that note...I am off of here and will be back soon with a goodie and definitely with a new tag tutorial.