Tuesday, January 6, 2009
11:08 AM |
Posted by Balinda (RebelChick)
|
Edit Post
I am so disappointed today. Ricky called last night from Little Rock and let me know that he and the men that were with him only got to work till noonish and that was just for some orientation stuff. They were then told they were not needed for today and to come home and come back Wednesday. That is so not a do-able thing as it's a 4 half to 5 hour drive from our home.-->BIG MAD FACE<--
I listen to so much on the news, CNN, Fox..etc about our economy...bailouts, layoffs...etc...It just pisses me off to see the big companies get all the perks...being saved from bankruptcy...hearing about the upper management in these companies getting out with retirement plans all intact..and watching how not only my family but so many of my online friends and neighbors are just struggling to buy bread for their kids. I got a good laugh the other day...I think I was watching ABC news...some report about about how people are now buying in more discount stores such as WalMart, Kmart, Target..etc...and not shopping higher end places and how more people were shopping more warehouse food places to cut back on costs. Well if they looked at the "REAL AMERICAN" public and reported then
they would have seen that this was probably the norm to begin with. I dunno what is to become of all of us. The world economy has gone to crap and I pray for all of us that we get out of this bad place we are all in soon.
Anyhow...don't mind my soapbox whining...and go grab the template I am posting for ya today. I hope ya enjoy it and come back and show me what ya create.
Download Here.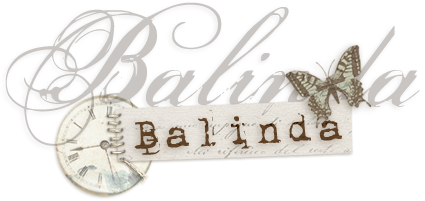 Balinda
has read 0 books toward her goal of 12 books.

About Me
Balinda (RebelChick)

Just an everyday girl trying to find my way in the world to live life fiercely and passionately. I was a signature tagger for several years but art journaling has replaced that passion and it feeds my soul creativiely and spiritually. I also homeschool my DD, scrapbook, play around in photography, spoil my cats and drive my hubby insane on a daily basis. My faith in the Lord helps me juggle all these blessings. I keep this blog because it makes me happy. Sometimes I blog a lot and other times it collects a little dust. Thanks for visiting and being my friend.♥
View my complete profile

My Galleries
Daily Inspirations
Labels

Blog Archive