Sunday, January 11, 2015
1:32 AM |
Posted by Balinda (RebelChick)
|
Edit Post



Mankind is not mindless. We do not think the same thing. If we allow Freedom of Speech but cannot offend, we have no freedom at all.
I agree with my whole heart with the above statement. I am so very blessed to live in a country that allows free speech. It is my fervent prayer that the massacre of the French journalist and cartoonists will not have the main stream media running scared to report the news. We as a nation do not need politically correct, we need unbiased reporting of the facts. I found myself glued to the television watching the events play out as the French police tracked down the terrorists. They wanted to be martyrs. They are not. Instead the men who drew cartoons and did not let themselves be intimidated into silence will be the "martyrs"...the ones who will be remembered and in the history books for standing up for the right to have the freedom to voice an opinion...
Georges Wolinski, who worked under the pen name Wolinski, Jean "Cabu" Cabut, Bernard "Tignous" Verlhac and Philippe Honore, known as Honore and journalist
Charlie Hebdo. You did not scare the people of France into backing down and becoming quiet, nor did you scare the rest of the
world into silence.
Of all the photos I saw over the week I find this image of the people in Paris gathering in solidarity so powerful it reaches down into my soul.

LOVE not hate UNITES!!!!!
My heart breaks for the families and friends affected by all the events related to this hate filled and senseless crime.
This is what has been on my heart this week. The internet has made the world a much smaller place than it used to be. We are a World Community. Love one another to the best of your abilities and accept your differences. We all have different paths to take through this journey called life. ♥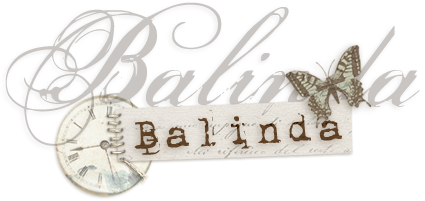 Friday, January 2, 2015
10:12 PM |
Posted by Balinda (RebelChick)
|
Edit Post
Dear Beautiful Me,
I am glad to finally put an end to 2014. It has left me

broken

and

searching

for inner strength and meaning to life. I found this post on The Brave Girls website that really resonated with me. I needed to be reminded that even though my wings were broken that

I CAN FLY AGAIN!
It will just take time and that it is very much okay for it to take that time. That's one of the things Melody took time to say in her post. My soul needed to hear those words. It's easy to be influenced by others to think that feelings can stop/start according to a timeline, more specifically their timeline. I don't normally make resolutions for the new year but this year I do have several but the ones that really spoke to my heart and deep within my soul were in this graphic that was shared on Facebook. I saved it for inspiration long before I ever knew I would be needing these words of encouragement. God knew though.