Sunday, January 22, 2012
11:45 PM |
Posted by Balinda (RebelChick)
|
Edit Post
It has been a couple of crazy busy weeks. I have successfully went through every single bit of old mail, magazines etc and have gotten myself back organized where all incoming mail is to be sorted into bills or junk. I am still sorting through boxes of items still packed from my divorce from my ex 16 years ago. I am finding things long since thought lost and other items I am like....really...what did you save this for?!?!?!? In between all of that I have been playing catchup on home school studies with DD. We have gotten behind with all the holiday running around we did and right when we were to start back I stayed sick a good 2 weeks. All in all January has been good to us so far.
Last Friday we took our first field trip of the year with our home school group. The first part of the day was spent at the
R.W. Norton Art Gallery
. We could not view the gun nor the book exibitions because of remodeling. The curators were absolutely wonderful in interacting with us and all the kids. I will definitely be sure to go back in April when the remodeling is done to peek at the rest.
The second part of our day was spent at the
8th Air Force Museum
on the Barksdale Airforce Base. It's one of those places I have seen the signs for it seems like forever but have never made time to go. It's not a large museum, it's actually just more of a building that holds some pretty awesome pieces of history. Outdoors there were several different types of aircraft. I think that was the kids favorite part. It was especially nice with the weather being just perfect for an outing.
This week will start us out bright and early with some algebra fun. Wish us Luck!!!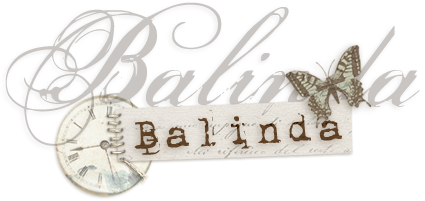 Monday, January 9, 2012
1:32 PM |
Posted by Balinda (RebelChick)
|
Edit Post
In a lot of ways it's good to say Goodbye to 2011 and in other ways it is bittersweet. I tackled many new projects and succeeded and I won't say I failed at the others I tackled I wish I had done better. I learned a lot about time management for myself. I am not the best but at least I now know where I need to focus to do better. It's the one thing I cannot fail at doing with the added responsibility of homeschooling a 9th grader.
In 2010 I joined Tangie Baxter's very first Art Journal Caravan. I completed a whopping TWO pages out of the 52 prompts given. That is actually 2 pages I never would have done~so I call it a success. This past year I did much better. My pages ranged from the very dark and sad to hopeful and thought provoking. I worked though many emotional issues that either I had long thought dealt with and the newer ones such as my Grandfather passing away. It was the one single project that has put my heart on a path of healing. This year marks year number 3. I would strive to do all 52 weekly prompts but what I am going to focus on more are the monthly adventure quests. It's the one thing I only did a couple of last year.
I mentioned my Grandfather passed away last year. This January will mark the first anniversary of that date. I am not sure how I feel. I miss him terribly. I was his caregiver for a while and I still feel his presence here in my home. I know he was ready to go but even though I though I was ready to let go, I know now that I was not...even now...I am still working on that.
In October I attended an Art Journal Retreat in the home of Tangie Baxter. I turned it into a road trip for me and my DD. I had the most fabulous time learning mixed media journaling techniques, meeting Tangie (along with her Mom, Studio Rebecca, and her sister, Molly, formerly DeCrow Designs), ladies from SBG's Art Journal Caravan 2011 and some of the fun crew from Scrap Orchard. I also initially took the month of October to "unplug" to help try to find the balance between the tech world and actively living life.
As life happens or EXPLODES upon us sometimes, at least that's what it did to me, I stayed "unplugged" for the most part until now. I crept silently back onto FB through my iPhone and through it all continued my addiction of playing Words with Friends. I have not created a scrapbook page, art journal page or even scribbled a doodle by hand.
Today marks my new beginning. I have celebrated this by treating myself to a blog makeover. I want to Thank Sarah at Designs by Sarah Bryan for taking my vision and making it a reality for me. I also want to Thank Lor of Studio Rosey Posey for giving me permission to use her Finding Jenny kit.
Kit is linked to her store at Scrapbookgraphics.
♥And on that note I wish you a wonderful day extend a huge thank you if you have read this horrendously long posting.♥