Wednesday, June 30, 2010
11:06 PM |
Posted by Balinda (RebelChick)
|
Edit Post
I have officially fallen off the Project 365 wagon...but I won't stay that way for long. I will start over on July 1st. June has been a very hard month for me because I developed what I thought was just a summer cold and apparently it when into my chest and ended up giving me a severe infection in my left ear. I finally broke down today and went to the dr. I was was going to go last week but when I woke up I felt somewhat better and just didn't. Dummy me just should have went. I could not get an appt with my PCP so I went to the Quick Care in Shreveport. My husband has went there alot and gotton superior care. I ended up getting a steriod shot and an RX for antibiotics and a very expensive decongestent (that makes me really sleepy but that's kinda ok). I have done a little bit of scrapping when I couldn't sleep at nite. I have made a few pages using some QP's that came with kits. They are way awesome and great when you have ZERO creativity happening. I did come home this afternoon from the dr. visit and checked a couple of my fave forums and a sweet lady left me a comment to let me know that this LO had be Showcased on her blog. What a way to put a smile on my face! None of my LO's has ever been picked for anything like that and to top it off it really is one that was at the top of my favorites.
Here's the blog..It's the first I have ever known of it but it has some really nice LO's and links to freebies on it from what I can see.
You can click on the LO to take you to a larger view and to see the credits.
Thanx for taking a peek at my blog today.
Huggles,
Balinda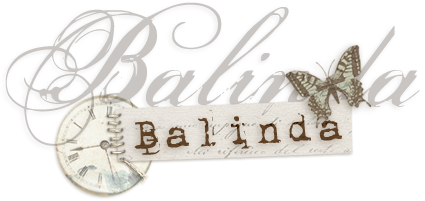 Tuesday, June 15, 2010
10:58 PM |
Posted by Balinda (RebelChick)
|
Edit Post
Wow...I didn't realize that I had been neglecting my blog so badly. I don't like to leave it abandoned as it's sorta my way to keep track of all the activities me and my family indulge in. I have tried keeping a paper diary/record..well those just take up much needed space and someone ususally decides that they need to grab my books when they can't find their own paper to write on.
This past 4 weeks I have been taking a Portaiture class taught by Candice Stringham at the Jessica Sprague forum. I did pick up alot of new tips and information for making subjects in portait photos look more flattering and appealing. I also surprised myself by already knowing alot of the info and a few things I did not know, I did naturally anyhow. I gotta get better at in Camera Cropping and trying not to chop my people off at the joints.
So instead of scrapping I have been photographing. But I did get some scrapbooking in this past couple of weeks. YAY!!!!!
We have also acquired a new furbaby. A sweet minature dashund named Gerty. She was already named when we got her and just decided to keep it. My only complaint is that she apparently has severe seperation anxiety and will NOT quit barking/whining when she is put in her little fence we have set up in the kitchen or even when she has the whole run of the room and can't join the rest of the family. I literally just want to scream! If my daughter did not love her so much, I would just take her back for that reason alone. And yes..I am aware of how bad that sounds.
here's a little bit of eye candy for ya for taking the time to read...just click on the photos for a larger view.
Template by Janet Phillips
Paper and Alpha from Breath of Fresh Air Kit by ScrapKitchen's Designs
Font used is DJB Fill in the Blanks by Darcy Baldwin
All can be found at Sweet Shoppe Designs
Paper from Revolution by Julie Billingsly
Twine Heart and one set of Flourish flowers from Mayberry by Kristin Cronin-Barrow
Alpha and second set of Flourish flowers from Blossom by Kristin Cronin-Barrow
Notebook Paper from Porkchops and Applesauce by Libby Weifenbach
Font used is DJB Gimme Space by Darcy Baldwin
Template from 3 in 1 set by Darcy Baldwin
We had a slipin' slide party for my niece this past Saturday. My Daughter was just taking a few minutes to escape the little kids and hang out with the adults. I just love this photo.
And this is Shaina and Gerty on the ride home. The beginning of SPOILED ROTTEN PUPPY days.
Thanx for peeking in!
Balinda