Monday, January 5, 2009
10:16 AM |
Posted by Balinda (RebelChick)
|
Edit Post
This is the start of a better week for our family. Ricky got that job in Arkansas...mind you we live in Louisiana..so it's back on the road away from home during the week again..but that is the nature of the job he does. Besides...we are soooo very thankful he got the job and was only out of work for 11 days. We have definitely been blessed on that aspect of our lives. Our prayers were answered.
My daughter came home last night after being at her father's for the holidays..I swear that child brought home twice as much as she left with. Her room now looks like the closet blew up everywhere. This was a pretty rough morning for both of us cuz we both like to sleep in and would have easily rather have stayed in bed on this cold and rainy day. I am thinking of making a pot of chili tonite for us. We both love it and it's one of those dishes that is great even when it's a left over.
I am excited to announce I have another kit up in the store called Wings-N-Bling. Lots of heavenly inspired papers, feathers and glittery blings. You can find it HERE at The Creativity Shack available in both tagger size and full size.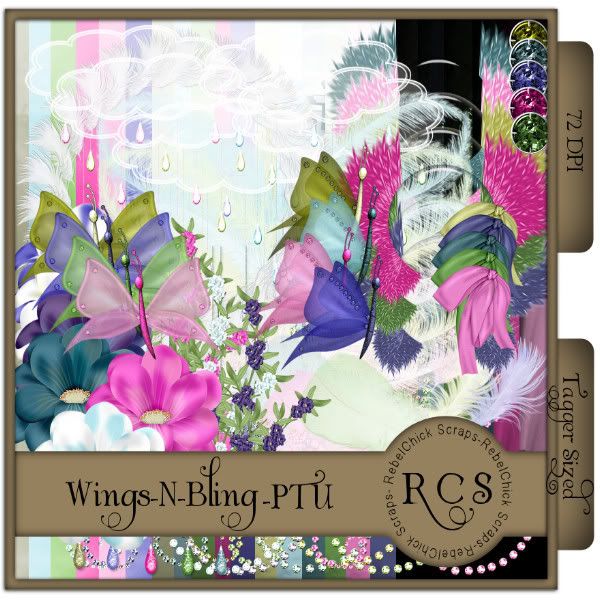 I did not forget to make ya's a freebie though.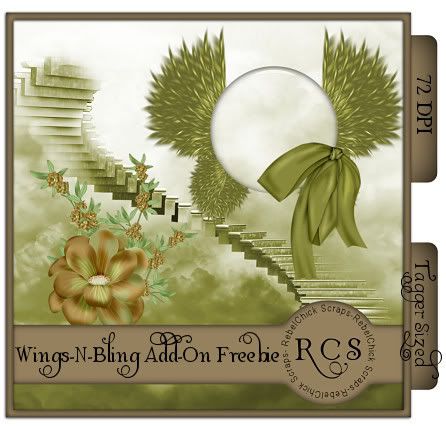 My next kit will be a Free-To-Use one and will hopefully be finished up in the next day or so.
xoxo
RebelChick